On the first day of question period on Monday, Sol Mamakwa, NDP MPP for Kiiwetinoong, called on Premier Doug Ford to explain why he removed reconciliation from the Ministry of Indigenous Affairs and relegated the ministry to a part-time minister.
"Why did the Ford government drop reconciliation from the mandate of the Ministry of Indigenous Affairs  and what is behind the decision to have the minister share his time between northern affairs, mining, energy, and, Indigenous Affairs?" said Mamakwa.
Mamakwa said First Nations communities are concerned about the Ford government's step backward away from reconciliation.  He referred to Nishnawbe Aski Nation Grand Chief Alvin Fiddler who said, "It is difficult to see how progress can continue to be made when First Nations are reduced to only how they relate to the government's ability to access the resources within our lands."
During the campaign, Ford famously said he would, "get on a bulldozer himself" to get the Ring of Fire underway, and he also said, he would, "stop talking" and, "start doing."
"From the First Nations perspective, the only way you 'start doing' anything in their territories is to, 'start talking' to their communities," said Mamakwa.
"How does the premier propose to do this with a part-time minister?"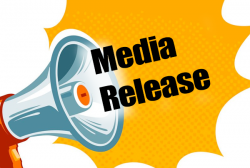 Latest posts by This Media Release
(see all)