Dec 15, 2017 @ 16:03
Dr. Josée Thériault, a Sudbury Internist-Intensivist, is the new Critical Care Clinical Lead for the North East Local Health Integration Network (NE LHIN).
In this part-time position, Dr. Thériault will support the implementation of the provincial Critical Care Strategy — which is designed to improve access, quality and system integration — working closely with Critical Care Services Ontario, the North East LHIN's Critical Care Network, and hospitals across the region with critical care units. Dr. Thériault is also responsible for advising the NE LHIN Chief Executive Officer on performance issues with critical care service delivery components, as well as surge capacity planning.
"We are pleased to welcome Dr. Thériault as our new Critical Care Lead. She has an in-depth understanding of current health challenges in critical care and is committed to system improvements," said Kate Fyfe Interim NE LHIN CEO. "She is also passionate about her work to improve access, care and coordination for patients who are critically ill. We are very happy to have her energy and expertise on board."
Dr. Thériault has practiced full time critical care medicine since 2002 as an Internist-Intensivist at Health Sciences North.  She has also held several administrative and academic appointments such as the ICU Academic Director at HSN, as well as being an Assistant Professor of Medicine at the Northern Ontario School of Medicine. Dr. Thériault has also presented and published in journals and conferences on subjects related to critical care.
"I look forward to helping Northerners access and receive quality critical care in hospitals across the region as well as working with our partners on the North East Critical Care Network, continuing to provide and focus on patient and family centered care," said Dr. Thériault.
The North East LHIN would like to thank Dr. Derek Manchuk, who as the  previous Critical Care Lead made great strides in improving critical care for Northerners including working with partners to implement the region's Virtual Critical Care Unit which later went on to won the Minister's Medal.
For the past several years, the Ministry of Health and Long-Term Care has provided funding for a Critical Care Lead for all LHINs.  In her role as Critical Care Lead, Dr. Thériault will work together with the North East LHIN's VP Clinical, Dr. Paul Preston, and the other LHIN Clinical Care Leads to advance quality, improve access and coordination of care for Northerners.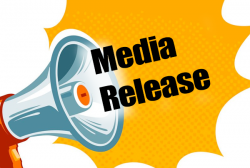 Latest posts by This Media Release
(see all)