Oct 31, 2017 @ 16:16
December 31, 1941-October 27, 2017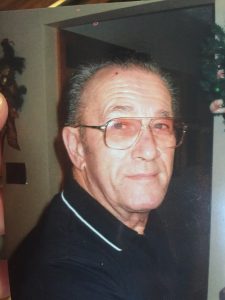 Michael passed away peacefully with his loving wife and family by his side on October 27, 2017, at the age of 75. He leaves behind his beloved wife Lea Beckerton (nee Rousseau) of Spanish, his 6 children Michael Jr. of Wawa, Terry of Sault Ste. Marie, Paul (Denise) of Kenora, Tammy (Daniel) of Azilda, Beverley Gouge (Richard) of Kingsville and Charlea Peters (Jacob) of Massey, his cherished grandchildren Brittnii, Shawn, Brady, Tyson, Chelsea, and Jacob as well as his blessed great-grandchildren Isabella, Braeden, and Cali. Mike also leaves his mother Adele Beckerton (nee Desmarais) of Spanish, Rose, Harry, Adele, Cathy, Madeline, Brian, Jim, and Rodney. He was predeceased by his father Alvin, and sister Judy. Mike will be missed by his furry friends: Pebbles, Cloe and Maggie. He will also be missed by many relatives and close friends.
A visitation will be held on Wednesday, November 1, 2017, from 7 pm to 9 pm at the St. Sebastian Catholic Church in Spanish. Funeral services on Thursday, November 2, 2017, at 11 am at the St. Sebastian Catholic Church with Father Raymond Akor officiating. Burial to follow at the Mount Calvary Cemetery, Spanish. The family asks you to join them after the burial to Celebrate the Life of Mike Beckerton at the Royal Canadian Legion Branch #576, Spanish.
If desired the family appreciates donations to The Canadian Cancer Research Society or to the St. Sebastian Catholic Church, Spanish.
The family would like to thank the staff at the Sudbury Cancer Centre and the Elliot Lake Hospital for the wonderful care that Mike received.
Arrangement entrusted to the Menard Funeral Home, Blind River.