Oct 19, 2017 @ 13:22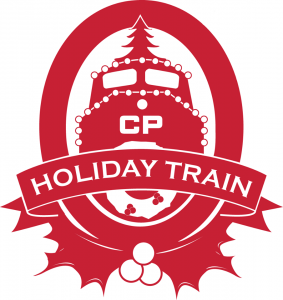 This year's CP Holiday will begin it's journey westward from Montreal on November 25/26th. The Holiday Train is a beautifully lit train with a stage featuring musicians and holiday music. 182 communities will enjoy the show, and are encouraged to bring non-perishable food items for local food banks.
"The Holiday Train program is all about local food banks and food shelves and the critical role they play in our communities," said Keith Creel, CP's President and Chief Executive Officer. "People come for the beautifully-lit train and stay for the incredible show – all in the name of community. The holiday season is the best time of the year, and we look forward to bringing together thousands of Canadians and Americans this season for this incredibly important cause and a great time.
The 2017 edition of the Holiday Train also concludes CP's Canada 150 celebrations and the Canadian train will feature the Spirit of Tomorrow car, which was part of the Canada 150 Train this past summer.
This year local stops will be entertained by Colin James and Emma Lee. "I'm so excited for the chance to travel across my home country supporting community food banks, performing with amazing Canadian talent and hopefully bringing people some holiday joy. I can't imagine anything better!" exclaimed Emma Lee. Colin James who has performed in Marathon, said, "Looking forward to being on the historic Holiday train again playing shows across this beautiful country. See you there!"
Area Stops:
| | | | | |
| --- | --- | --- | --- | --- |
| Sudbury | VIA Train Station, Elgin Street | 2017-11-29 | 8:50 PM | 9:15 PM – 9:45 PM |
| Cartier | CP Train Station, 3 Spence Street | 2017-11-30 | 9:45 AM | 10:00 AM – 10:30 AM |
| Chapleau | CP Train Station, 50 Dufferin Street | 2017-11-30 | 3:15 PM | 3:30 PM – 4:00 PM |
| Franz | Park Road (south side) | 2017-11-30 | 6:20 PM | 6:30 PM – 7:00 PM |
| White River | CP Train Station, 102 Winnipeg Street | 2017-11-30 | 9:15 PM | 9:30 PM – 10:00 PM |
| Mobert | Across from Band Office | 2017-12-01 | 9:00 AM | 9:15 AM – 9:45 AM |
| Heron Bay | Old CP Train Station, beside ESSO building | 2017-12-01 | 11:00 AM | 11:15 AM – 11:45 AM |
| Marathon | Stevens Avenue, beside Curling Club Parking Lot | 2017-12-01 | 12:20 PM | 12:30 PM – 1:00 PM |
| Schreiber | Cenotaph beside Harvest Food Cupboard building | 2017-12-01 | 2:45 PM | 3:00 PM – 3:30 PM |
| Nipigon | 60 Front Street, across from Nipigon Inn | 2017-12-01 | 5:30 PM | 5:45 PM – 6:15 PM |
| Thunder Bay | 440 Syndicate Avenue, CP Train Depot Track | 2017-12-01 | 8:30 PM | 8:45 PM – 9:15 PM |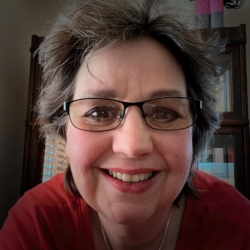 Latest posts by Brenda Stockton
(see all)