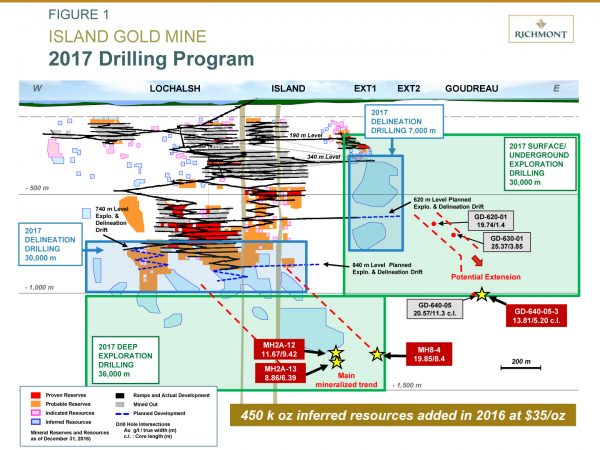 Richmont Mines Inc. has provided an update on the strategic exploration drilling program currently underway at the cornerstone Island Gold Mine. "Our deep directional drilling further confirms the continuation of high-grade, wide zones located in the down plunge extension of the main deposit and we see significant potential to increase mineral resources at depth. Concurrently, we are very encouraged with the results reported from the eastern lateral extension of the main deposit where we anticipate adding near-mine resources that could be incorporated into the current mine plan," stated Renaud Adams, CEO.
Drilling continues in three programs – The Deep Directional Exploration Drilling Program, Eastern Lateral Infill and Exploration Drilling, and the Expansion Case PEA Delineation Drilling Program. CEO Adams explained, "As our ongoing drilling continues to demonstrate the resource potential of the Island Gold deposit, we remain confident that we will extend the mineralized resource blocks located outside the Expansion Case PEA area with quality high-grade ounces. Over the balance of the year we will continue to advance our disciplined drilling program with an overall focus on identifying the next million ounces of gold resources located outside the PEA."
Richmont Mines currently produces gold from the Island Gold Mine in Ontario, and the Beaufor Mine in Quebec. The Corporation is also advancing development of the significant high-grade resource extension at depth of the Island Gold Mine in Ontario. With more than 35 years of experience in gold production, exploration and development, and prudent financial management, the Corporation is well-positioned to cost-effectively build its Canadian reserve base and to successfully enter its next phase of growth.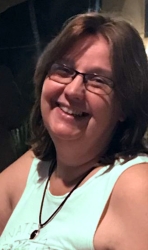 Latest posts by Brenda Stockton
(see all)