Jul 9, 2017 @ 10:32
Police have confirmed the safety of Emma MEEKIS and she is no longer missing.
The Sioux Lookout OPP would like to thank the public and all media outlets for their assistance in locating her.
Jul 7, 2017 @ 18:32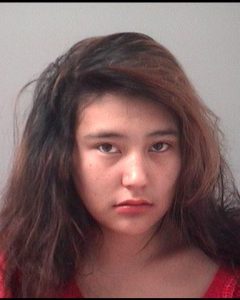 Members of the Sioux Lookout Detachment of the Ontario Provincial Police (OPP) are requesting assistance from the public in locating a missing female. On Thursday, July 6, 2017 at approximately 10:00pm, the Sioux Lookout OPP were notified of a missing person.
Emma MEEKIS, age 18, was observed leaving her home the evening of Friday, June 16, 2017.
The investigation has revealed that a friend of hers transported her to a gas station in Dryden, ON that same day.
MEEKIS is described as an indigenous female, 5'4″, 165 lbs with a medium build. She was possibly wearing dark blue jeans and a grey and purple sweatshirt.
Anyone who has seen MEEKIS or knows of her whereabouts is asked to contact the Sioux Lookout OPP at 807-737-2020 or call 1-888-310-1122.
Latest posts by Brenda Grundt (see all)