Jun 20, 2017 @ 08:15
There is a Corporate Planning Meeting scheduled for Council Chambers tonight at 6 p.m. Of interest on the agenda is two presentations. The first is from Algoma Power, and the second from the Ministry of Northern Development and Mines regarding the Macleod Mine Water Treatment Plant.
Council will also receive Monthly Reports from
Alex Patterson (Community Services & Tourism),
Cory Stainthorpe (Infrastructure Services (Public Works),
Jason Morrison (Information Technology & Innovation).
James Kemp is the Ontario Public Service Employees Union representative for the WE OWN IT campaign. He has provided an information package for each councillor. He has asked to be placed on the agenda for the next council meeting to offer a brief 10-minute presentation and has a motion that he would like council to consider (the next Council Meeting is July 11).
An Addendum to tonight's meeting is Karin Grundt's "Last Garbologist Column". Karin announced last week that she was retiring, and offered her sign 'free to a good home'.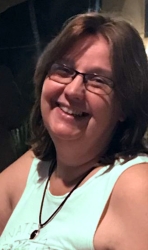 Latest posts by Brenda Stockton
(see all)