An Ontario Provincial Police (OPP) officer charged a woman for alcohol-related offences this past weekend.
On June 10, 2017, at approximately 8:00 p.m., police observed the driver of an off-road vehicle committing Highway Traffic Act (HTA) infractions on O'Connor Road in Kendall Township.
Police investigation revealed that the driver had consumed alcohol. Taylor LEDUC, 20 of Marathon, Ontario was arrested and charged with the following offences:
Care or Control Over 80 mgs contrary to section 253(1)(b) CC
Off Road Vehicle – Driver – no helmet contrary to section 19(1) of O.Reg 316/03 HTA
Unlawfully Drive Off Road Vehicle on Schedule B Highway contrary to section 4(1) of O.Reg 316/03 HTA
Young Driver B.A.C. Above Zero contrary to section 44.1(5) HTA
The accused is scheduled to attend the Ontario Court of Justice in Hearst on July 12, 2017, to answer to the charges.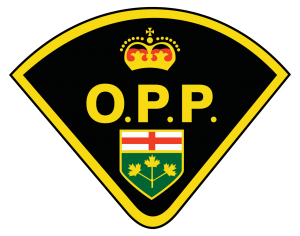 About the Ontario Provincial Police (OPP) - The Ontario Provincial Police is one of North America's largest deployed police services with more than 6,200 uniformed officers, 3,100 civilian employees and 800 Auxiliary officers. They provide essential services that ensure the safety and security of the people of the Province of Ontario.
This is a media release by the organization. If you would like to send Wawa-news.com a media release to be published, send it to Brenda Grundt, Editor/Publisher, brenda@wawa-news.com
Latest posts by This Media Release (see all)