Apr 10, 2017 @ 00:34
At 11:15 SSM Police Services advised the public that Great Northern Road is now open to traffic.  We ask that motorist use caution when travelling in this area as there is still a significant amount of fog and emergency workers are still on scene conducting their investigation.
At this time one person has been transported to the hospital with unknown injuries.  Although the roadway is open, we encourage motorists to use alternate routes and avoid this area if possible.
Apr 9, 2017 @ 22:03
Officers with the Sault Ste. Marie Police Service are currently at the scene of a single vehicle roll over involving a tractor trailer on Great Northern Road between Fifth Line and Sixth Line.
Heavy fog in the area has significantly reduced visibility and as such the road will be closed while emergency services personnel continue to work at the scene.  We ask that all motorist remain away from this area to ensure the safety of all those on site.
Further details will be released when they become available.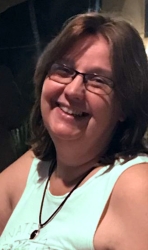 Latest posts by Brenda Stockton
(see all)