Mar 31, 2017 @ 09:26
The Superior East Detachments of the Ontario Provincial Police (OPP) would like to remind the public that once again local residents are receiving calls from individuals posing as Canada Revenue Agency (CRA) employees and requesting personal information. Police want you to confirm who you're dealing with before sending any money anywhere for any reasons. In 2016, the CRA fraud drew 15,091 complaints, resulting in 751 identified victims who lost a combined $2.49 million. Police admit 95 percent of the crimes go unreported.
In the CRA scam, the criminals extort money from their victims by telephone, mail, text message or email, a fraudulent communication that claims to be from the Canada Revenue Agency requesting personal information such as a social insurance number, credit card number, bank account number, or passport number. Fraudsters impersonate the real CRA by telephone or by email. Fraudsters are either phishing for your identification or asking that outstanding taxes be paid by a money service business or by pre-paid debit/credit cards. They may insist that this personal information is needed so that the taxpayer can receive a refund or a benefit payment. Cases of fraudulent communication could also involve threatening or coercive language to scare individuals into paying fictitious debt to the CRA. Other communications urge taxpayers to visit a fake CRA website where the taxpayer is then asked to verify their identity by entering personal information. These are scams and taxpayers should never respond to these fraudulent communications nor click on any of the links provided.
Here are some warning signs:
Urgency — The scammer always makes the request sound very urgent, which may cause the victim to not verify the story.
Fear — The scammer plays on the victim's emotions by generating a sense of fear. For instance they may say, "I am scared and I need help from you."
Secrecy — The scammer pleads with the victim not to tell anyone about the situation, such as, "Please don't tell Dad or Mom, they would be so mad."
Request for Money Transfer — Money is usually requested to be sent by a money transfer company such as Money Gram, Western Union or even through your own banking institution.
To avoid becoming a victim, police advise you to first check with another family member or trusted friend to verify the information BEFORE sending money or providing credit card information by phone, e-mail or online.
If you or someone you know suspect they've been a victim of the Emergency Scam or someone posing as a Canada Revenue Agency employee, hang up and contact your local police service. You can also file a complaint through the Canadian Anti-Fraud Centre, Crime Stoppers at 1-800-222-8477 (TIPS), or online at https://www.tipsubmit.com/start.htm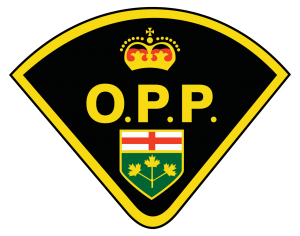 About the Ontario Provincial Police (OPP) - The Ontario Provincial Police is one of North America's largest deployed police services with more than 6,200 uniformed officers, 3,100 civilian employees and 800 Auxiliary officers. They provide essential services that ensure the safety and security of the people of the Province of Ontario.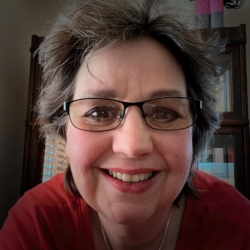 Latest posts by Brenda Stockton
(see all)