"Today's release of over 11 million dollars in executive compensation at Hydro One shows that selling the company was never about providing value to consumers. In a year where tens of thousands of Hydro One customers were disconnected and hundreds of thousands were found to be in arrears because of uncontrolled hydro prices, executive salaries at Hydro One hit astronomical new highs. Both the cut-offs and the new sky-high salaries at Hydro One are a direct result of this government's actions. We now know why Hydro One salaries were removed from the Sunshine List.  The government doesn't want the people of Ontario to know that their rates have helped create a new Millionaire's Club at Hydro One. The only reason we have this information is because the Securities Act requires Hydro One to disclose these five – and only these five.", said Ontario PC Energy critic Todd Smith on Hydro One executive compensation.
Total compensation for the top five executives at Hydro One for 2016:
Mayo Schmidt, President and CEO – $4.484,053
Michael Vels, CFO – $1,699,314
Gregory Kiraly, COO – $1,416,967
Ferio Pugliese, EVP, Customer Care and Corporate Affairs – $2,872,346
James Scarlett, EVP and Chief Legal Officer – $1,242,075
"At a time when Ontario ratepayers are hurting, this kind of compensation is not only undeserving, it's a slap in the face." explains Smith.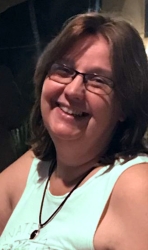 Latest posts by Brenda Stockton
(see all)