Mar 17, 2017 @ 06:39
Come out this weekend to the Michipicoten Memorial Community Centre and cheer the Wawa Peewee Travellers team in hosting the NEOHA Grand Finale. The tournament begins at 11:00 a.m. with the Wawa PeeWee Travellers on home ice against Chapleau. There are seven teams playing 17 games from Friday at 11 to Sunday at 1 p.m. with the last game.
Wawa PeeWee Travellers Game Schedule:
Friday:
11:00 a.m. – Wawa vs Chapleau
5:30 p.m. – Wawa vs Iroquois Falls
Saturday:
12:00 – Wawa vs Kapuskasing
4:30 – Wawa vs Timmins
Come out and cheer on our Wawa PeeWee Travellers!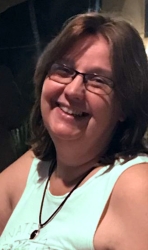 Latest posts by Brenda Stockton
(see all)