When:
November 7, 2020 – November 8, 2020
all-day
2020-11-07T00:00:00-05:00
2020-11-09T00:00:00-05:00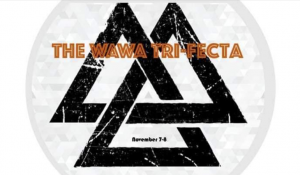 Saturday, November 7th,
9 am – 6km run at the Wawa Municipal Airport (cross country ski trails)
1 pm – 1km hill climb on the Michipicoten Golf Course Hill
Sunday, November 8th,
9 am – 21km run around town (with a little trail running)
5 pm BBQ at the Lachine's. BYOB and a jacket. Hot dogs (vegetarian included) and warm fire will be free. Tenting available.
Contact Brian for more information.