When:
July 11, 2020 @ 7:00 pm – 8:00 pm
2020-07-11T19:00:00-04:00
2020-07-11T20:00:00-04:00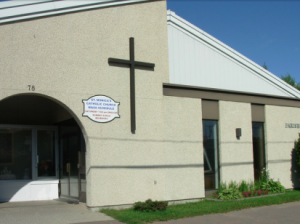 St. Monica's Church  is welcoming parishioners back to weekend mass. The church will be open for Mass:
Saturday – June 20, 7:00 PM
Sunday – June 21, 9:00 AM
Parishioners are asked to follow these general guidelines, they have been established to safeguard you and the community.
If you feel sick or have elevated temperature, cough or other symptoms you are asked to refrain from attending the Mass. If you are sick or health/age compromised, you are not obligated to attend church.
Mask Must be Worn
Scheduled Masses Limited to 40 individuals
Hands to be Sanitized when Entering
No handshaking or contact, offer the visual sign of peace
Attendees to follow direction of ushers
Only Choir will sing – safety guidelines
Collection at entrance
Communion will be provided, single file – Father Michael will direct parishioners. Please remember that the taking of Communion is not obligatory.