96 Players
1st FLIGHT: Mark Szekely, Dave Hall, Kevin Auger – 6 under par 30
2nd FLIGHT: Tony Thomas, Eric Mitrikas, Vic Sillanpaa – 1 under par 35
3rdFLIGHT: Gilbert Bouchard, Dave Castonguay, Michel Lemoyne – 1 under par 35
4th FLIGHT: Billy Matts, Jose Plante – even par 36
5th FLIGHT: Alex Morin, Zach White – 1 over par 37
6th FLIGHT: Darren Miller, Greg Riley, Jules Anglehart – 2 over par 38
7th FLIGHT: Danny Mathias, Tony Alexopoulos, Frank McCrae – 4 over par 40
SPECIAL EVENTS WINNERS:
North of 17 Restaurant Voucher Closest to Hole#1: Frank McCrae
Northern Lights Ford $25.00 Cash Prize Closest to Hole#2: Craig Spooner
Wawa Motor Inn-$25. Voucher-Closest to Hole #3: Gary Mercier
Brokerlink Insurance $20.00 Closest to Hole #4: Mark Szekely
Canadian Tire-$25.Voucher Closest to Hole #5: Zach White
Viking Restaurant Voucher Closest to Hole #6: Zach White
Mission Motors – $25.00 Cash Prize Closest to Hole #7: Jose Plante
RD YARD CARE – $20 -Cash Prize Closest to Hole #8:Vic Sillanpaa
Roxy Bowling Lanes- $25. Voucher-Longest Drive Hole#9: Tanner Pelletier
Subway Sandwiches $20.00 Voucher Closest to Hole#9: Mark McCrae
Winner: Driving Range Voucher: Jules Anglehart
Winner: $10 Clubhouse Voucher: Cliff Ingham
Winner of Cash Draw for $48.00-Danny Mathias
Hole in One Competition on Holes 3#7-($733.00)-NO WINNER – Hole in one competition includes holes 3 & 7. 50% to the Winner & 50% to the Club.
25 Foot Putt ($371.00)-5 PUTTERS:
Bill Carruthers, Eric Mitrikas, Noah Asselin, Dylan Buckell-NO WINNER
Trivia Question: What is the international governing body for Golf? ANSWER: International Golf Federation
WINNER: Judy
Happenings this week at the Michipicoten Golf Club: Senior Golf, Ladies Night and Men's Night are all a go for this week. 2 Man Scramble August 2, 3,4. Still some openings for tee times. First 36 teams accepted. When you call in on Monday morning's at 8:00 a.m. for your tee time please call 705-856-7409.
PLEASE REMEMBER TO BRING CASH-NO DEBIT OR CREDIT CARDS FOR MEN'S NIGHT.
Thank you to all that support the club weekly. A very big thank you to all our local sponsors for the 2019 season!! Without their support, Men's Night would not be the success it is today.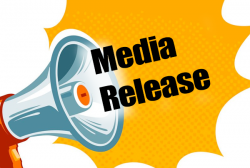 Latest posts by This Media Release
(see all)