99 Players
1stFLIGHT: Mitch Cousineau, Jason Rouleau, Michel Lemoyne -5 under par 31
2ndFLIGHT: Roger Gamache, Marcel Poulin, Dan Guay-2 under par 34
3rdFLIGHT: Derek Doyle, Joey Ralph-1 under par 35
4thFLIGHT: Jamie Boylan, Damon Boylan, Jacob Sanderson– even par 36
5thFLIGHT: Paul Bernath, Cliff Ingham, Jean Meloche- 1 over par 37
6thFLIGHT: Dave Jennings, Jim Oleynik, Jean Desgagne- 3 over par 39
7thFLIGHT: Sandy Oliver, Mario Casavant, Chris Casavant- 7 over par 43
SPECIAL EVENTS WINNERS:
North of 17 RestaurantVoucher Closest to Hole#1: Jason Belisle
Northern Lights Ford$25.00 Cash Prize Closest to Hole#2: Doug Melbourne
Wawa Motor Inn-$25. Voucher-Closest to Hole #3: Jason Rouleau
Brokerlink Insurance$20.00 Closest to Hole #4: Francis Dechamplain
Canadian Tire-$25.Voucher Closest to Hole #5: Nick Alexopoulos
Viking RestaurantVoucher Closest to Hole #6: Francis Dechamplain
Mission Motors– $25.00 Cash Prize Closest to Hole #7: NO WINNER
RD YARD CARE – $20 –Cash Prize Closest to Hole #8: Jacob Sanderson
Roxy Bowling Lanes- $25. Voucher-Longest Drive Hole#9: Tom Terris
Subway Sandwiches$20.00 Voucher Closest to Hole#9: Dylan Buckell
Winner: Driving Range Voucher: Raphael Ramsay
Winner: $10 Clubhouse Voucher: Paul Weaver
Winner of Cash Draw for $50.00-Brayden Spooner
Hole in One Competition on Holes 3#7-($99.00)-NO WINNER – Hole in one competition includes holes 3 & 7. 50% to the Winner & 50% to the Club.
25 Foot Putt ($65.00)-4 PUTTERS:  Jim Oleynik, Dave Jennings, Craig Spooner, Stephane Cyr-NO WINNER
Trivia Question: A player hits on to the green. A seagull flies in and picks up the ball, flies of with it, and drops it into the water. How is this handled?
ANSWER: The player can place a new ball in the approximate position. No penalty incurred.    WINNER: Karl Benstead.
Happenings this week at the Michipicoten Golf Club: Senior Golf. Ladies Night and Men's Night are all a go for this week. When you call in on Monday morning's at 8:00 a.m. for your tee time please call 705-856-7409. No Tournaments this weekend so get down and golf.
PLEASE REMEMBER TO BRING CASH-NO DEBIT OR CREDIT CARDS FOR MEN'S NIGHT.
Thank you to all that support the club weekly. A very big thank you to all our local sponsors for the 2019 season!! Without their support, Men's Night would not be the success it is today.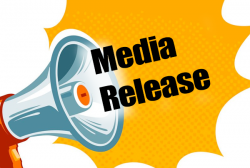 Latest posts by This Media Release
(see all)