73 Players
1st FLIGHT: Jessy Dechamplain, Joey Dechamplain, Francis Dechamplain-3 under par 33
2nd FLIGHT: Bernie Erechook, Craig Spooner-1 under par 35                                   3rd FLIGHT: Roger Gamache, Marcel Poulin, Regis Chicoine-even par 36
4th FLIGHT: Paul Vachon, Mark McRae, Rolly Lachapelle – 1 over par 37
5th FLIGHT: Gary Trudeau, Spike Spreng- 3 over par 39
SPECIAL EVENTS WINNERS:
North of 17 Restaurant Voucher Closest to Hole#1: Bill Carruthers
Northern Lights Ford$25.00 Cash Prize Closest to Hole#2: Zack White
Wawa Motor Inn-$25. Voucher-Closest to Hole #3: Alex Morin-HOLE IN ONE!!!
Brokerlink Insurance$20.00 Closest to Hole #4: Scott Carruthers
Canadian Tire-$25.Voucher Closest to Hole #5: Mitch Cousineau
Viking RestaurantVoucher Closest to Hole #6: Mike Lavergne
Mission Motors– $25.00 Cash Prize Closest to Hole #7: Jessy Dechamplain
RD YARD CARE – $20 –Cash Prize Closest to Hole #8: Rene Gagne
Roxy Bowling Lanes- $25. Voucher-Longest Drive Hole#9: Paul Bernath
Subway Sandwiches$20.00 Voucher Closest to Hole#9: Kyle Wood
Winner: Driving Range Voucher: Marcel Poulin
Winner: $10 Clubhouse Voucher: Paul Bernath
Winner of Cash Draw for $37.00-Richard Davidson
Hole in One Competition on Holes 3#7-($3,645.00) – WINNER-ALEX MORIN! HOLE IN ONE ON #3-$1,822.50– Hole in one competition includes holes 3 & 7. 50% to the Winner & 50% to the Club. Competition will start to build again this week.
25 Foot Putt ($65.00)-3 PUTTERS:
Jessy Dechamplain, Luc Belanger, Zack White-WINNER-LUC BELANGER!!
Trivia Question: We all have done this at some point in our golf game. The dreaded Double Hit. What penalty is incurred for the Double Hit?
1 Stroke Penalty. B. 2 Stroke Penalty. C. No Penalty
Answer: C-No Penalty
Winner – Richard Davidson
Happenings this week at the Michipicoten Golf Club: Senior Golf. Ladies Night and Men's Night are all a go for this week. When you call in on Monday morning's at 8:00 a.m. for your tee time please call 705-856-7409. No Tournaments this weekend so get down and golf.
PLEASE REMEMBER TO BRING CASH – NO DEBIT OR CREDIT CARDS FOR MEN'S NIGHT.
Thank you to all that support the club weekly. A very big thank you to all our local sponsors for the 2019 season!! Without their support Men's Night Men's Night would not be the success it is today.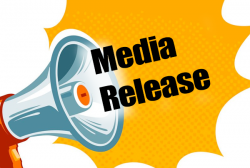 Latest posts by This Media Release
(see all)