Number of players – 51
1st in 1st Flight – Toni Rutland, Guylaine Domich – 39
2nd in 1st Flight – Suzanne Lacasse, Charlee Simon – 40
3rd in 1st Flight – Lise Noel, Gerry Rose, Margaret Davidson – 45
1st in 2nd Flight – Marcelle Terris, Beth Vachon, Nicole Chapman – 46
2nd in 2nd Flight – Linda Guindon, Joan Jewell, Louise Moran – 46
3rd in 2nd Flight – Cathy Cyr, Chrissy McRae – 46
1st in 3rd Flight – Barb Leschishin, Luan Buckell, Krista Sist – 48
2nd in 3rd Flight – Linda Ilola, Linda Silanpaa, Lynne Zuliani – 51
3rd in 3rd Flight – Julie Hunter, Janelle McAuley – 51
1st in 4th Flight – Kim Melbourne, Katie Mitrikas – 55
2nd in 4th Flight – Lise Bernath, Gladys Tessier – 55
3rd in 4th Flight – Judy Zagar, Danette Mathias – 55
Special Event Winners
Hole #1 – Northern Lights Ford – Golf Hat – Longest Putt – Tammy Oliver
Hole #2 – Subway – 2 Sub Coupons -Longest Drive (59 and under) – Melissa Terris
North of 17 – Lunch Coupon – Longest Putt – Diane Spencer
Hole #3 – J. Provost Contracting – $20.00 Cash Closest to the pin – Charlee Simon
Hole #4 – Michipicoten First Nation – Special Golf Item – Longest Drive (60 and over) – Wendy Bonitzke
Canadian Tire $25.00 gift card – Longest Putt – Katie Mitrikas
Hole #5 – Wesdome Gold Mines – $15.00 cash – Closest to Pin – 3rd shot – Wendy Bonitzke
Hole #6 – Wawa Motor Inn – $15.00 cash – Closest to Pin – 3rd shot – Toni Rutland
Hole #7 – Millette General Contractors – $15.00 cash – Closest to the pin – Linda Guindon
Hole #8 – Fenlon's Pharmacy – $15.00 cash – Longest Putt – Lise Noel
North of 17 – Large Pizza – Closest to pizza box – Janelle McAuley
Hole #9 – Home Building Centre – $20.00 voucher Closest to the pin – 3rd shot – Tammy Oliver
Wawa Rent-All & Repair – Logo Prize – Longest Putt – Karen Tait
Other Prizes/Draws
Michipicoten Golf Club – Bucket of Balls – Most Honest Golfers – No Winner
Michipicoten Golf Club – $10.00 Voucher – Karen Tait
Lise's Cabinetry/Carpentry – Mini golf bag –Judy Zagar
Ladies Night Draw – $15.00 cash – Shirley Hale
20 Foot Putt ($150.00) 3 Putters – Linda Ilola, Karen Tait, Marsha Houde – No Winner
The sign-up sheet is posted for the Ladies Closing Tournament which will be held on Saturday, September 8. Please remember to pre-pay for your meal by September 3. The meal will take place even if the closing tournament is cancelled due to rain.
Thank you to our sponsors for the 2018 season of Ladies Night, we appreciate your generous support!
Please remember to book your tee time on Friday mornings by calling the Michipicoten Golf Club at 856-7409.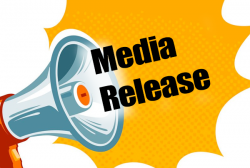 Latest posts by This Media Release
(see all)