63 Players
1st FLIGHT: Magic Man-Len Gauthier, Derek Chapman-7 under par 29
2nd FLIGHT: Max Houde, Michel Lemoyne, Dave Castonguay- 3 under par 33
3rd FLIGHT: Dave Jennings, Eric Levesque, Derek Chapman-3 under par 33
4th FLIGHT: Luco Legault, Luc Belanger, Bubba Gagne-2 under par 34
5th FLIGHT: Cliff Ingham, Andy Ilola, Reg Spencer-even par 36
SPECIAL EVENTS WINNERS:
North of 17 Restaurant Voucher Closest to Hole#1: Gilbert Bouchard
Northern Lights Ford $25.00 Cash Prize Closest to Hole#2: Michel Lemoyne
AJ'S PIZZA 3-10oz Striploins Closest to Hole#3: Len Gauthier
Brokerlink Insurance $20.00 Closest to Hole#4: Francis Dechamplain
Canadian Tire $25.Voucher Closest to Hole#5: Tom Terris
Viking Restaurant Voucher Closest to Hole #6: Len Gauthier
Mission Motors $25.00 Cash Prize Closest to Hole #7: Max Houde
Lacroix Home Hardware $25.00 Cash Prize Closest to Hole #8: Derek Chapman
Men's Night $10. Cash Prize Men's Night Longest Drive Hole#9: Luco Legault
Subway Sandwiches $20.00 Voucher Closest to Hole#9: Derek Chapman
Winner: Driving Range Voucher: Bubba Gagne
Winner: $10 Clubhouse Voucher: Scott Carruthers
Winner of Cash Draw for $32.00-Bubba Gagne
Hole in One Competition on Holes 3#7-($2,320.00)-NO WINNER- Hole in one competition includes holes 3 & 7. 50% to the Winner & 50% to the Club
25 Foot Putt ($71.00)-7 PUTTERS:
Gary Trudeau, Eric Levesque, Marcel Poulin, Luc Belanger, Gilbert Bouchard, Max Houde, Dave Castonguay.(No Winner – putt value will be carried to first week of 2018 Men's Night season.
Trivia Question: What year was Golf introduced into the Olympics? Answer: (1900) Winner: Bev
Happenings this week at the Michipicoten Golf Club: Ladies Closing Scramble September 9/17.
The Men's Closing Scramble scheduled for September 15, 16 has been cancelled due to lack of entries for the third year in a row! When you call in on Monday morning's at 8:00 a.m. for your tee time please use 705-856-7409. Please remember to bring cash, no debit or credit cards for Men's Night.
The Club Championship/Closing Tournament has been moved to September 17th. Sign up sheets are available at Clubhouse/Proshop.
This was the last week for Men's Night for the 2017 season. Thank you to all that supported the club weekly. A very big thank you to all our local sponsors for the 2017 season! Without their support Men's Night Men's Night would not be the success it is today. See everyone in the spring. Take Care & THANK YOU AGAIN!!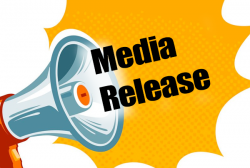 Latest posts by This Media Release
(see all)