Number of players – 45
1st in 1st  Flight – Toni Rutland, Suzanne Lacasse, spare – 37
2nd in 1st Flight – Lise Noel, Margaret Davidson, Gerry Rose – 40
3rd in 1st Flight- Chantal Turcotte, Josee Legault, Valerie Levesque – 40
1st in 2nd Flight – Chrissy McRae, Ida Vernier, Cathy Cyr 46
2nd in 2nd Flight – Linda Ilola, Nellie Harvey, Gwynne O'Shaughnessy – 47 (retro)
3rd in 2nd Flight – Diane Spencer, Melissa Terris, Silvana Dereski – 47
1st in 3rd Flight –  Cheri Lowe, Chrystal Morden, Melanie Farrington – 49
2nd in 3rd Flight – Joanne Beland, Marsha Houde, spare – 49 (retro)
3rd in 3rd Flight – Betty Robertson, Jenny Weatherbee, Doreen Sabourin – 51
Special Event Winners
AJ's Pizza – 3 Cowboy Steaks – Longest Putt Hole #1 – Doreen Sabourin
Subway-2 Vouchers 6″ Sub – Longest Drive Low Handicap Hole #2 – Suzanne Lacasse
North of 17 – Large Pizza – Longest Putt Hole #2 – Toni Rutland
J.Provost Contracting – $15.00 Cash-Closet to Pin Hole #3 – Lynne Zuliani
Michipicoten First Nation-Special Golf Item-Longest Drive High Handicap-Hole #4 –  Jennifer McLaughlin
Canadian Tire-$25.00 Gift Card-Longest Putt Hole #4 – Josee Legault
Wesdome Gold Mines-$15.00 Cash-Closest to Pin 3rd Shot-Hole #5 –  Toni Rutland (birdie)
Wawa Motor-$15.00 Cash-Closest to Pin 3rd Shot-Hole #6 – Josee Legault
Millette General Contractors-$15.00 Cash-Closet to Pin-Hole #7 – Norma Kauk
Fenlon's Pharmacy-$15.00 Cash-Longest Putt Hole #8 – Valerie Levesque
Wawa Rent All & Repair-Logo Prize-Longest Putt Hole #9 – Toni Rutland
Home Building Centre-$15.00 Voucher-Closest to Pin 3rd Shot Hole #9 – Toni Rutland (birdie)
Other Prizes/Draws
Michipicoten Golf Club – Bucket of Balls – Highest Score – Any Flight -Marcie DeLaFranier, Tammy Valliere, Carole Moisan
Lise's Cabinetry/Carpentry-The Groove Tube – Marsha Houde
Michipicoten Golf Club-$10.00 Clubhouse Voucher – Chrissy McRae
Ladies Night Draw-$15.00 Cash –  Linda Ilola
2 – $15.00 Cash Prizes instead of putt – Sue Kirby, Marcie DeLaFranier
This was our final Ladies Night of the season and we will end it with the Closing Tournament this Saturday. Thank you to the clubhouse staff and the greens and grounds staff for all your hard work.  We are so fortunate to have a beautiful golf course in our community!
A final thank you to the local businesses who sponsored Ladies Night this year.  Thank you for your continued support in making Ladies Night a success! We are truly grateful for your donations.
We look forward to the 2018 golf season.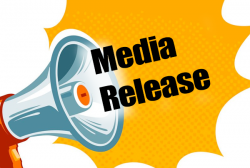 Latest posts by This Media Release
(see all)