Number of players – 56
1st in 1st  Flight – Toni Rutland, Suzanne Lacasse, Guylaine Domich – 34
2nd in 1st Flight – Josee Legault, Chantal Turcotte, Stephanie Gauthier – 37
3rd in 1st Flight- Chantal Cousineau, Carole Guertin, Colette DeChamplain – 40
1st in 2nd Flight – Barb Leschishin, June Hardy, Lynne Zuliani – 41
2nd in 2nd Flight – Chrissy McRae, Ida Vernier, Cathy Cyr – 42
3rd in 2nd Flight – Lise Noel, Margaret Davidson, Gerry Rose – 42
1st in 3rd Flight –  Danette Mathias, Judy Zagar, Brigitte Cyr – 46
2nd in 3rd Flight – Lise Bernath, Gladys Tessier, spare – 46
3rd in 3rd Flight – Linda Guindon, Paula Valois, Sandra Case – 47
1st in 4th Flight – Kathy Miller, Laurie Oliver, spare – 53
2nd in 4th Flight – Joanne Beland, Marsha Houde, spare – 53
3rd in 4th Flight – Betty Robertson, Doreen Sabourin, Jennie Weatherbee – 54
Special Event Winners
AJ's Pizza – 3 Cowboy Steaks – Longest Putt Hole #1 – Joanne Beland
Subway-2 Vouchers 6″ Sub – Longest Drive Low Handicap Hole #2 – Stephanie Gauthier
North of 17 – Large Pizza – Longest Putt Hole #2 – Lise Noel
J.Provost Contracting – $15.00 Cash-Closet to Pin Hole #3 – Lise Noel (birdie)
Michipicoten First Nation-Special Golf Item-Longest Drive High Handicap-Hole #4 –  Judy Zagar
Canadian Tire-$25.00 Gift Card-Longest Putt Hole #4 – Suzanne Lacasse (birdie)
Wesdome Gold Mines-$15.00 Cash-Closest to Pin 3rd Shot-Hole #5 –  Chantal Turcotte
Wawa Motor-$15.00 Cash-Closest to Pin 3rd Shot-Hole #6 – Chrissy McRae (birdie)
Millette General Contractors-$15.00 Cash-Closet to Pin-Hole #7 – Toni Rutland
Fenlon's Pharmacy-$15.00 Cash-Longest Putt Hole #8 – Josee Legault
Wawa Rent All & Repair-Logo Prize-Longest Putt Hole #9 – Lise Bernath
Home Building Centre-$15.00 Voucher-Closest to Pin 3rd Shot Hole #9 – Guylaine Domich (birdie)
Other Prizes/Draws
Lise's Cabinetry/Carpentry-The Groove Tube – Carole Moisan
Michipicoten Golf Club-$10.00 Clubhouse Voucher – Colette DeChamplain
Ladies Night Draw-$15.00 Cash –  Carmen Tait
20 Foot Putt ($240.00)
5 Putters – Jennie Weatherbee, Sandra Case, Shirley Hale, Stephanie Gauthier, Lise Bernath, Gladys Tessier … Winner – Stephanie Gauthier
Our Ladies Closing Tournament will be held on Saturday September 9.  If you are golfing in the Ladies Closing Tournament your team must pre-pay for your meal  by September 4.  There are still a few tee times open so please sign up at the Clubhouse.
Wednesday September 6 will be the final Ladies Night for the 2017 season.  Please remember to book your tee time on Friday morning beginning at 8:00 a.m. by calling 856-7409.
A special shout out to the local businesses who sponsor Ladies Night this year.  Thank you for your continued support in making Ladies Night a success!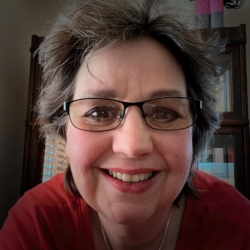 Latest posts by Brenda Stockton
(see all)