Number of players – 72
1st in 1st  Flight – Toni Rutland, Guylaine Domich, spare – 38
2nd in 1st Flight – Marcie DeLaFranier, Tammy Valliere, Carole Moisan – 39
3rd in 1st Flight – Evra Levesque, Chantal Turcotte, Josee Legault – 41
1st in 2nd Flight – Lise Noel, Margaret Davidson, Gerry Rose – 41
2nd in 2nd Flight – Chrissy McRae, Ida Vernier, Cathy Cyr – 43
3rd in 2nd Flight – Erin Andrews, Irene Grusys, Maury O'Neill – 45
1st in 3rd Flight –  Sandra Case, Linda Guindon, Joan Jewell – 44
2nd in 3rd Flight – Connie Taylor, Gladys Tessier, Lise Bernath – 46
3rd in 3rd Flight – Jennifer McLaughlin, Kathy Miller, spare – 49
1st in 4th Flight – Diane Spencer, Melissa Terris, Rachael Martin – 43
2nd in 4th Flight – Linda Ilola, Gwynne O'Shaunessy, Linda Sillanpaa – 45
3rd in 4th Flight – Judy Zagar, Christina Port, Danette Mathias – 47
1st in 5th Flight – Crystal Morden, Cheri Lowe, Mel Farrington – 47
1st in 6th Flight – Joan Page, Chris Mitchell, Carmen Tait – 53
Special Event Winners
AJ's Pizza – 3 Cowboy Steaks – Longest Putt Hole #1 – Norma Kauk
Subway-2 Vouchers 6″ Sub – Longest Drive Low Handicap Hole #2 – Lise Noel
North of 17 – Large Pizza – Longest Putt Hole #2 – Cindy Jozin
J.Provost Contracting – $15.00 Cash-Closet to Pin Hole #3 – Gladys Tessier
Michipicoten First Nation-Special Golf Item-Longest Drive High Handicap-Hole #4 – Diane Spencer
Canadian Tire-$25.00 Gift Card-Longest Putt Hole #4 – Brenda Tait
Wesdome Gold Mines-$15.00 Cash-Closest to Pin 3rd Shot-Hole #5 –  Marcie DeLa Franier
Wawa Motor-$15.00 Cash-Closest to Pin 3rd Shot-Hole #6 – Alexis Alexopoulos (birdie)
Millette General Contractors-$15.00 Cash-Closet to Pin-Hole #7 – Marcie DeLaFranier
Fenlon's Pharmacy-$15.00 Cash-Longest Putt Hole #8 – Rachael Martin
Wawa Rent All & Repair-Logo Prize-Longest Putt Hole #9 – Carole Moisan
Home Building Centre-$15.00 Voucher-Closest to Pin 3rd Shot Hole #9 – Toni Rutland (birdie)
Other Prizes/Draws
Michipicoten Golf Club-Bucket of Balls-Most Honest Golfers-High Score Any Flight – Melanie Pilon, Madeleine Besner
Lise's Cabinetry/Carpentry-The Groove Tube – Chrissy McRae
Michipicoten Golf Club-$10.00 Clubhouse Voucher – Christina Port
Ladies Night Draw-$15.00 Cash – Crystal Morden
20 Foot Putt ($180.00)
5 Putters – Lise Noel, Lise Bernath, Toni Rutland, Janet Besner, Guylaine Domich – No Winner
Ladies Closing Tournament will be held on Saturday September 9.  The sign up sheet is available in the Clubhouse and we are almost full.   Deadline to sign up and pay is September 4.
Only 3 more Ladies Nights until the closing tournament.  Please remember to book your tee time on Friday mornings beginning at 8:00 a.m. by calling 856-7409.
A special thank you to the local businesses who sponsor Ladies Night this year.  We truly appreciate your support!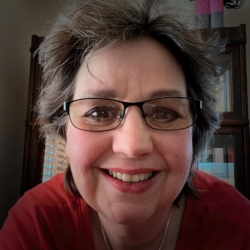 Latest posts by Brenda Stockton
(see all)